I almost feel that I could have emoji fireworks after that title.
MOST stampers smile when they here
Simon Says Stamp & Lawn Fawn,
I really grin as most of you know I
am a Lawn Fawn-Fanatic.
I only started stamping a lot in the fall &
have a significant stock already.
( My wallet is by no means over flowing,
I am just addicted!!)
Ok all of that Being said I have combined the challenges from
the two blog challenges into one!
Lawn Fawn's Challenge this week is :
You can Play along with them here:
and combine that with
Simon Says Stamp : Happy Birthday !!
They are showcasing Simon Says Stamp Exclusive Products this week.
You DO NOT have to use them, but seeing as I only have one
item that falls under this heading & its Lawn Fawn .... well ... need I say more!
You can play along with them here:
Simon Says Stamp Blog
I had to search high asd low and under rocks for the stamp
set that I used for this weeks challenge. But when I want something, I want it!
I had to have this jem because it looks like our new dog,
and I have used it a few times already!!
I also use Lawn Fawn Simply Celebrate
& small pieces from Elfie Selphie & Year Two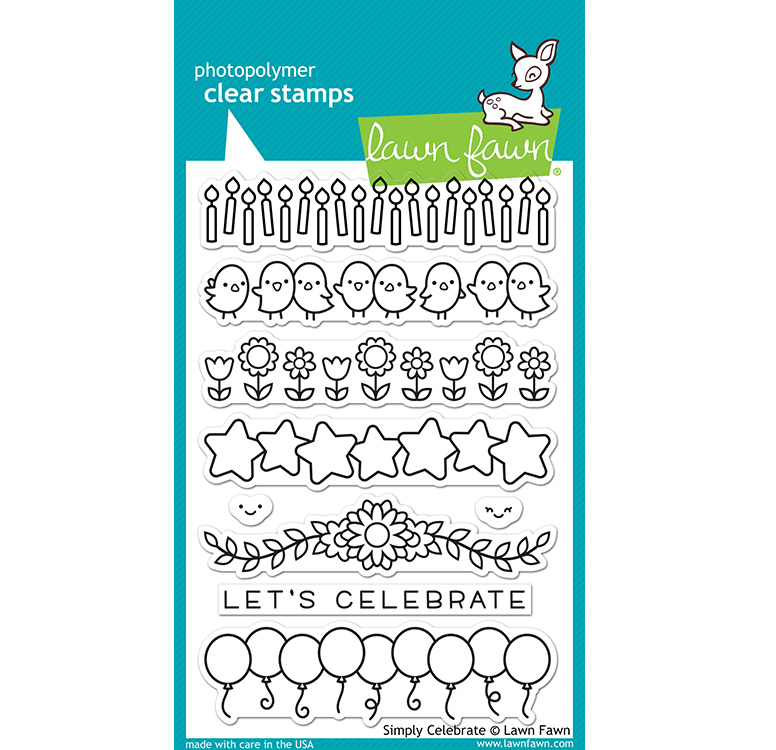 On to my cards!
When I pop up the Simply Celebrate I like
to make a shadow cut to mat it on.
I feel like it gives it something!
& as always my main character is popped up
to be center stage!
My second card is the same puppy in a different pose,
with the balloons. Highly unlikely he would sit on the balloons,
but it think it still is cute!
I really like these little birthday hats on the puppies.
It just gave them a finishing touch.
Card three is my weekly Christmas card!
this stamp set is a Christmas stamp set so it let me get
that challenge I set for myself out of the way!
I made a little bone for him,
I mean every puppy needs a bone.
Card four is the Simply celebrate chics with the Elphie Selphie balloon.
I think this is why I got so into the Lawn Fawn stamps.
I can mix and match all of the set and accessories
& they all seam so perfectly suited to do so!
The chics are matted with navy to match the mat.
I really like colouring these little guys up!
Thank you as always for stopping by and seeing my creations.