Hello all -
I hope you are all holding up well in our difficult time.
This pandemic is new territory for all of us.
I started with not so much creative time,
as we wade deeper in social distancing & staying home
I have found for time!
I hope I can inspire some of you to get a Father's Day card done.
I love the Lawn Fawn Scalloped Pop up card for Father's Day Cards.
They really make all the animal scenes pop!
I love that it has all the rectangles for the front & sides of the card.
The stitched boxes give the card a finished look.
You can add patterned paper or you can stamp them like I have.
I made each end just a little different.
They are simple but still so Cute.
Not only do I enjoy colouring these little critters,
but arranging them and creating a scene is fun too.
The frogs & The log are from Lawn Fawn Toadally Awesome.
The lake, river, grass & cat tails are from Lawn Fawn Dad & Me,
I love the clouds in Butterfly kisses & make several at a time to have on hand & ready to go.
I uses acetate for the dragonfly & the fly to give a little detail & interest to the card.
The paper is Martha Stewart Camp paper.
On its own its not my favorite but works great for these cards.
The sentiment asn area to write is on the back -
I like to add a little picture to jazz it up.
There are the stamps & dies used to create the card along with
Copic markers, Tim Holtz Distress Ink & Blenders.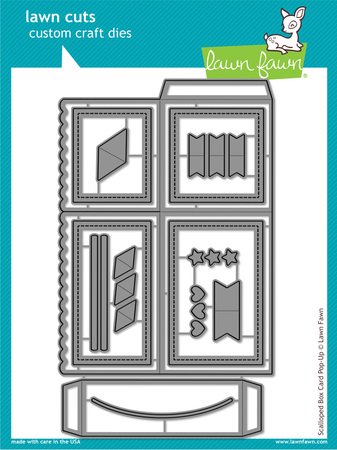 Please play along with us at :
When you enter a male or Father's Day card
you can be entered to win this cute stamp.
Thanks for stopping in & have fun crafting!