Well I get updates from a new site call
PeachyCheap.com
a friend told me about it almost 2 weeks ago &
I have ordered twice ....
Well the first order was October Afternoon
Midway Collection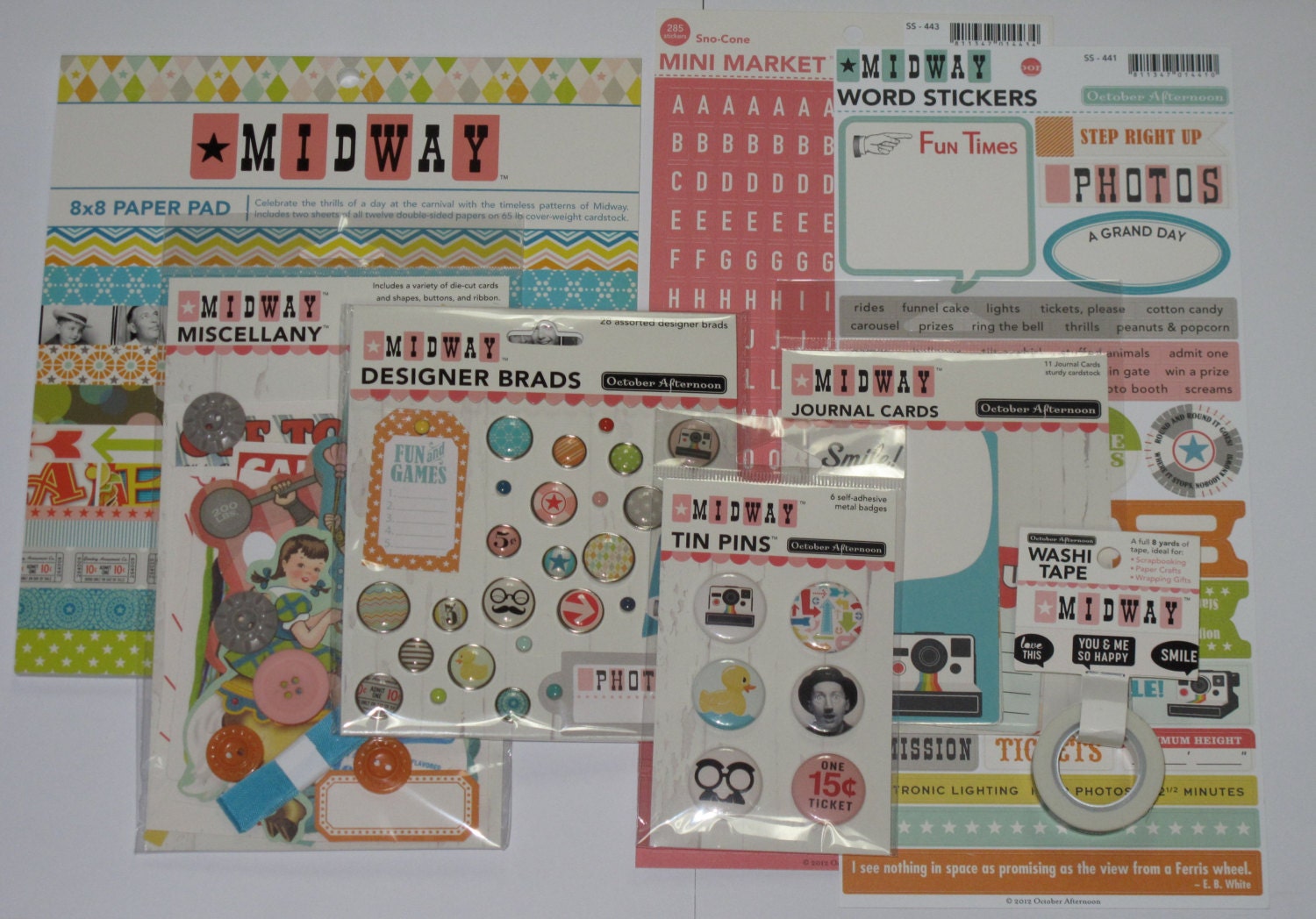 I should have saved the picture from the site as i do not remember what came
in the kit but here are a few basic pictures,
i know there are a few pics I have of the kids at Midway games from
various events - and well Valley Fair isn't far from us -
and Alex is at a great age this summer .....
Today I opened the email and thought ..
nah I wont use that ( at 5:20 before I drove Garett to Hockey )
I came back , grabbed the i pad and took a look.
Funny how you see an item or tool & think nope,
then you see it used -
Well Hey, I like that, Nice....
So yep , I bought it.
Now the Story may be different if I had a husband who asked
me if I NEEDED that -
but nope - I have an awesome husband who will look at
almost anything I show him & enjoys that fact that I
genuinely like to object... ;)
So here is what is in the mail to me & why
at first glance - I thought nah -
but check these out - Love it !!!
Gonna make Calendars for our desks at work too -
I love the cards -
Birthday
Anniversary
Wedding - oh so cute
and the tags - well I just bought a box of 100 Shipping tags so I an so ready ....
These little things were 4.99 at Staples while I was looking for work stuff! Whoot Whoot!
have a Crafty day!!!
Ugh - 7:41 and I have to get ready for work - Blah!