Good Morning friends - as you saw my adorable Yeti card yesterday -
I made a second in attempts to get caught up in the 2 weeks I missed!!
I just adore this stamp set - I needed to colour them all!!
This time my Yeti is catching a snowflake.
I just adored these little guys - there is so much you could do with him!
I tried a different colour palate to colour this yeti -
and I love the blue tone for the snowflake card.
The sentiment is from the 6x6 pad the background paper is from ,
Recollections Ice Crystals Christmas.
The stamp set is My Favorite things BB Beast Friends.
As always I like to pop up my layers to gibe the card some depth.
I uses the glaze pen on his eyes, glossy accents on his teeth,
& recollections sparkle embossing powder for snow.
The snow flakes I have in my Christmas embellishments box -
gathers from here & there.
They are clear hard plastics but each has a fabric white
snowflake behind each.it helped not see
the clouds and make it stand alone more.
Here are the challenges I would like to enter it in :
as always the links below so you can play along as well!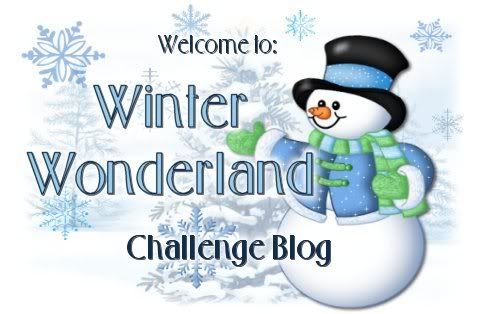 Winter Wonderland Challenge - Christmas in the Snow
Crafty Hazel nuts Christmas Challenge - Add a tree or two
Jo's Scrap Shack - ATG
Thanks for stopping by!!